When the Lights Go Out
2021-10-13 12:56:06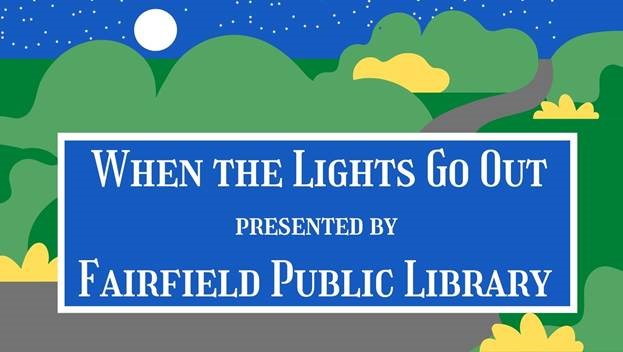 Date & Time: Friday, October 22, 2021, 6:00–7:30 PM
Location: Chautauqua Park, Fairfield

What happens when the lights go out at Fairfield Public Library?
—Storybook characters meet in Chautauqua Park!

This year Little Red Riding Hood has planned an autumn party at the Chautauqua Park shelter at the bottom of the hill and has invited all her favorite storybook friends—and your family is invited as well!

Join us for our annual all-ages event and meet costumed storybook characters, enjoy live music, magic by Mr. Illusion, crafts, and treats for kids! Come see the path at Chautauqua beautifully illuminated for this very special literary event! When The Lights Go Out is free and suitable for all ages. Register for a tour at the park entrance when you arrive.

Library staff will plan accordingly to protect the health and well-being of all community members ensuring proper safety precautions are taken.

For all Youth Services questions, contact Alecs Mickunas, MLS, at 641-472-6551 or alecsm@fairfield.lib.ia.us.

Pre-register now below to secure your place in line! The event organizer will text your party when a tour guide is available.