DEI Storytime (12/13/21)
2021-12-03 17:31:47
"Trauma & Healing: Stories of Resilience"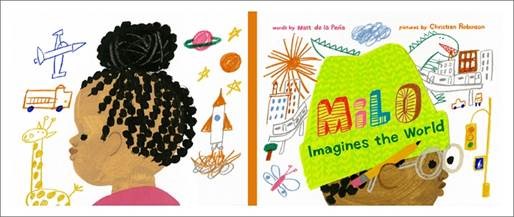 When: Monday, December 13, 2021
Time: 5:15-6:00pm

Given that all children deserve the opportunity to see themselves reflected in the stories we read, and for all of us to see others who are different from us represented with equal importance, the City of Fairfield's Diversity, Equity and Inclusion Committee delivers storytime programming that is racially diverse, equitable, and inclusive.

DEI Storytime continues to be offered online and in-person at the library each month. Join from home via Zoom or come to the library and watch with us here.

For Zoom participants, register a free account with Zoom to join. We recommend downloading the newest version of Zoom and logging on 5 minutes early to ensure the best sound and video quality.

Join Zoom Meeting
https://us06web.zoom.us/j/99003724739?pwd=aGozYk5hODErWEVYUHp4QWEwN1Bldz09

Meeting ID: 990 0372 4739
Passcode: DEIC

For all Youth Services questions, contact Alecs Mickunas, MLS, at 641-472-6551 or alecsm@fairfield.lib.ia.us.