LOW VISION SUPPORT GROUP
2021-07-14 08:25:35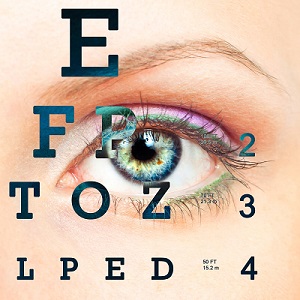 The library's new Low Vision Support Group is designed to benefit area residents who live with macular degeneration, glaucoma, and other types of visual impairment. On the fourth Tuesday of each month, attendees will either share a book or audiobook they've enjoyed - or listen to others who share - and enjoy a discussion facilitated by John Beghtol (Iowa's 1971 Teacher of the Year). Mr. Beghtol explains, "I have my own history of detached retinas and glaucoma. Thanks to the University of Iowa I'm able to read again, and I want to give back." The meetings provide a forum for connecting with kindred spirits and sharing helpful tips for daily activities. Library Director Rebecca Johnson will invite specialists to offer presentations from time to time.

Thanks to the generosity of local residents, the library has four electronic reader-magnifiers. In addition to magnifying a printed page, users can choose colored backgrounds and text, vary the contrast levels, and adjust brightness. Two machines are permanently installed in the library's public area for use during business hours. Whether you just want to read a greeting card or today's newspaper, or you plan to settle in for a longer reading session, staff are available to get you started. Library cardholders may borrow the other two machines for home use, with a refundable deposit.

Support group participant Betty Countryman says, "It's very beneficial to give those machines a try. If they try it, they'll want one! I use mine to read incoming mail, to read things to mail out to people, and for recipes in my kitchen. The newer ones will read to you!"

The library also offers a Books-by-Mail program with free access to audiobooks, large print books, and music. A physician's note is required, confirming visual impairment or compromised mobility. Employees assist Books-by-Mail patrons over the phone, make recommendations, assemble bundles of materials, and mail them in durable canvas zippered bags. Returning those materials by mail is simple: Flip the address card over, insert it into a front pocket, zip the bag shut and use the provided zip-tie for security. There is no charge for mailing or returning.

Who do you know who could benefit from these programs? Please reach out and tell them, because they may not be able to read this announcement. Personal outreach can make the difference between isolation and inclusion. If transportation is a barrier, please notify Director Johnson. A local donor has offered to fund the cost of 10-13 Transit for Jefferson County residents who participate.

Questions? Call the library's front desk at 641-472-6551 x2 today.


Contact: Front desk staff 641-472-6551 ext. 2