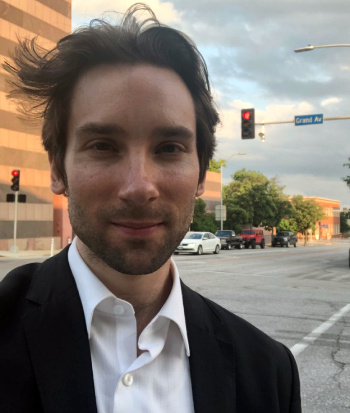 Alecs Mickunas, MLS, Youth Services Librarian

Hi! I'm Alecs Mickunas, the Youth Services Librarian here at Fairfield Public Library.

I graduated from the University of Iowa with a Masters in Library and Information Science in 2020. Before coming to Fairfield, I worked as an educator for three years in the Des Moines Public Schools. Some of my favorite children's books include: James and the Giant Peach by Roald Dahl, the Chronicles of Narnia by C.S. Lewis, Arthur's Glasses by Marc Brown, and anything by James Marshall.

You can always email me for book recommendations, research tips, or to ask a question about (practically) anything at alecsm@fairfield.lib.ia.us.